Under the patronage of Imperator.Palin.Divi.Filius.Sollicita. Spike Flail is proud to present a not late update on the the campaign being fought in BRF. Our heroes likely intoxicated have pushed the enemy back in their own territory a strong foothold has been established and plans are being drawn up for the final battles of this war. On a side note it is entirely possible I let the website time out 4 times not once saving my work.
Hans'gar & Franzok
Striking deep into the heart of corporate Black rock. Our brave warriors held together with negative reinforcement moved through the grill of torment. Mythic middle management monsters muster massive meteors making masterful movement monumentally more meaningful. The burger bosses prove to be little challenge and quickly fall.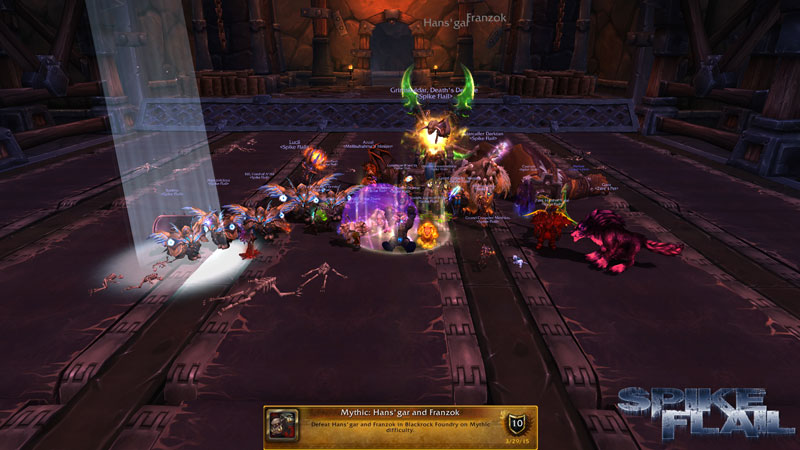 Spike flails efforts were captured for all to see but BE WARNED! Its, well lets say a chore to listen to. Because of this I have come up with an Enhanced Edition for all to see
Enhanced Edition
H&F Kill Vid
H&F Kill Log
Flamebender Ka'Graz
Wolf woman of the foundry will make her rounds no more. This fight looks pretty boring to watch fire, dogs boss. This is one of those fights you could do one handed and have a beer while youre doing it. Clearly that was the case as the boss was quickly defeated.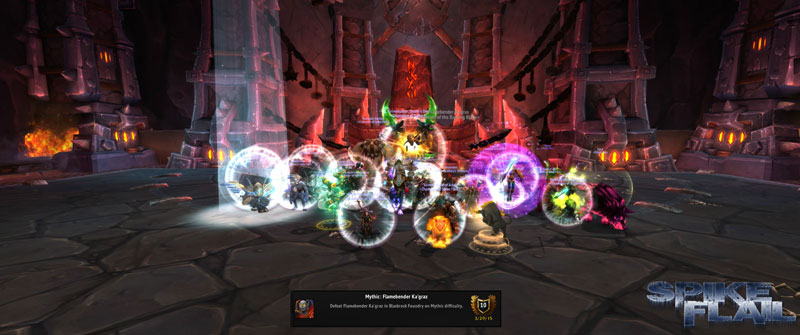 Flamebender Kill Log
Flamebender Ka'Graz Kill Vid
Beastlord Darmac
This is the only fight that matters. This clearly looks like a good time. You get to dps a boss that rides all kinds of weird shit. It looks like you get to DPS adds as well. How could one not like this. Clearly it was so much fun the boss fell over with excitement, dead.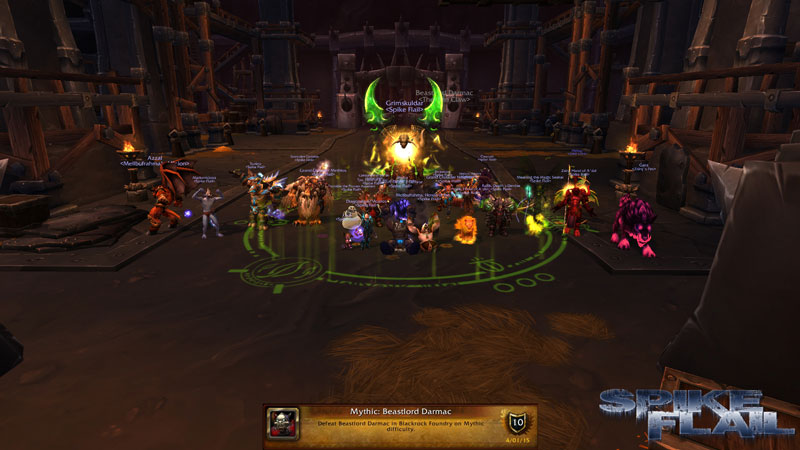 Beastlord Kill Log
Beastlord Kill Vid