Pro Killshot IMO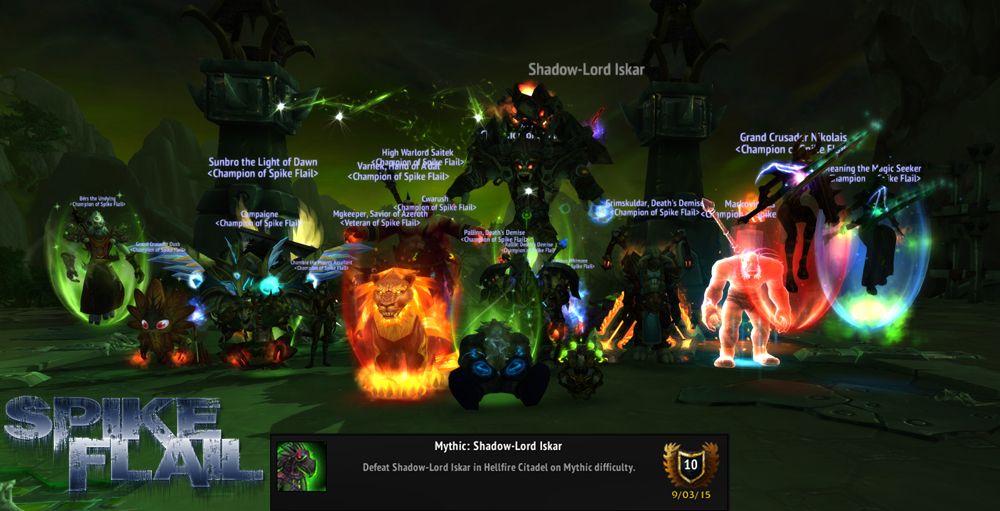 Raid Log
Kill Video
Views: 11047 • Comments: 1 • Write comments
The destroyer of guilds. This late into the expansion, a gateway boss that requires 9 minutes of perfect play definitely meets that criteria.



We went into this expecting the 150-200 wipes every other guild needed, but honestly could have had this earlier. Within a night or two our Souls had stabilized, but we kept running into consistency issues putting together 3 clean Phase 1s. Even our eventual kill probably shouldn't have been a kill, but we were so used to screwing up something in a Phase 1 that we were able to power through a messy final few minutes.



Ultimately we clocked in at 123 attempts (according to Exorsus), which I personally am pretty satisfied with. Nice job boys and Whimzee: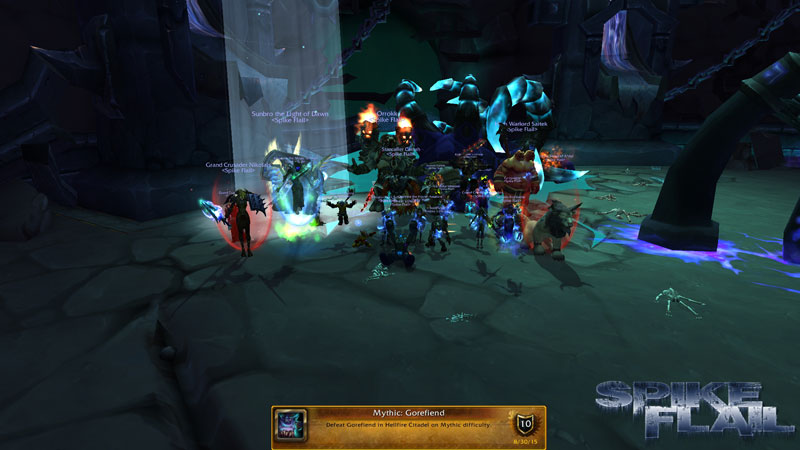 Kill Log
Kill Video
We couldn't leave Loothrecar sitting there with a lockout reset coming. Thanks for everyone who came out on the off night to get some quick loot. Nice job to our Hunter army and the Red Baron Niko himself.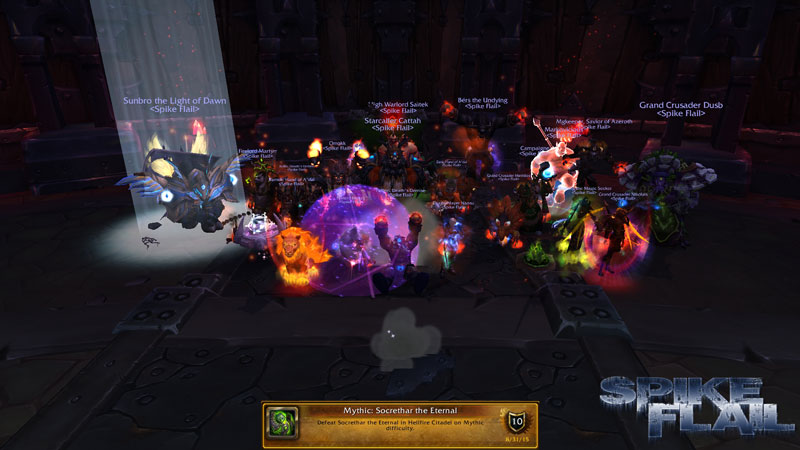 Kill Log
Kill Video
I wanted to give a big shout out to everyone for stepping up the past week or two. Gorefiend is a fight that really pushed us each to be better in a lot of ways - whether it was optimizing our UIs for information flow, getting more comfortable being a vocal communicator over Mumble, or tweaking our class's spec/gear/playstyle for the roles we were given. I really appreciated how willing people were to speak up and communicate in Mumble the final week of our kill, and I certainly think it had a large bearing on us finally pushing him down.



You guys rock. Now to do it 3 more times until we can skip that fat fuck.

Views: 13626 • Comments: 4 • Write comments
In total there are 28 users online :: 0 registered, 0 hidden and 28 guests

Registered users: No registered users