Oh hi, things happened, bosses died: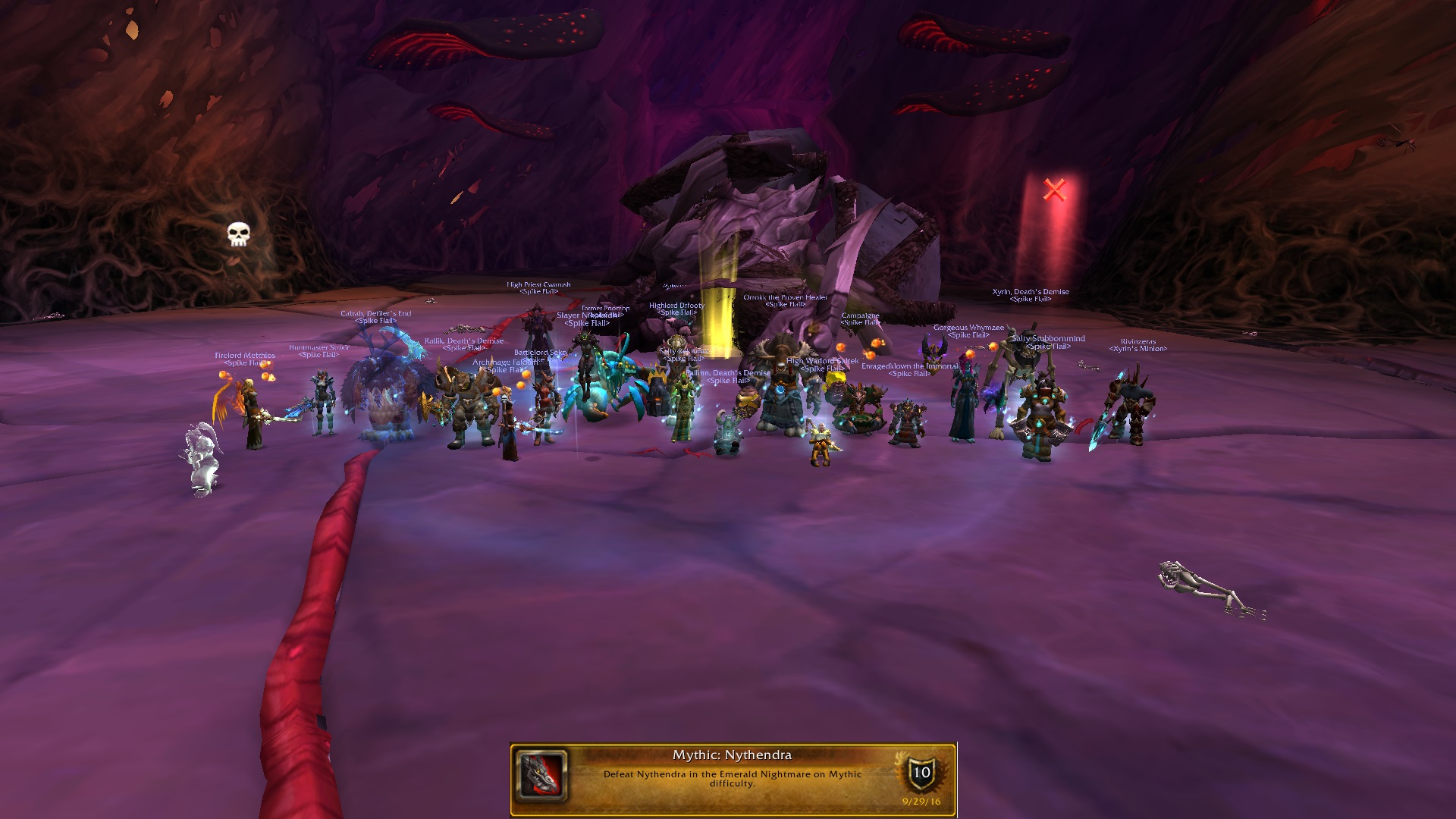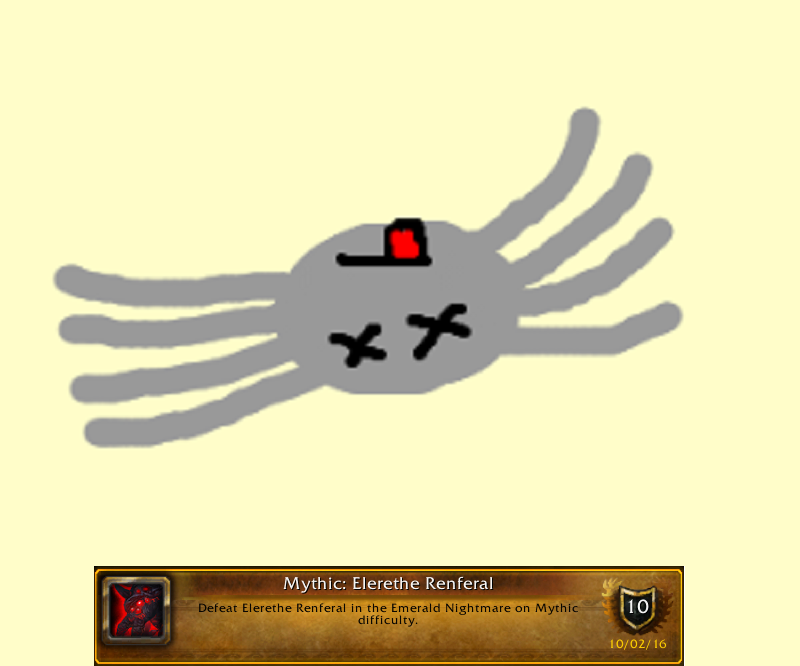 (oops)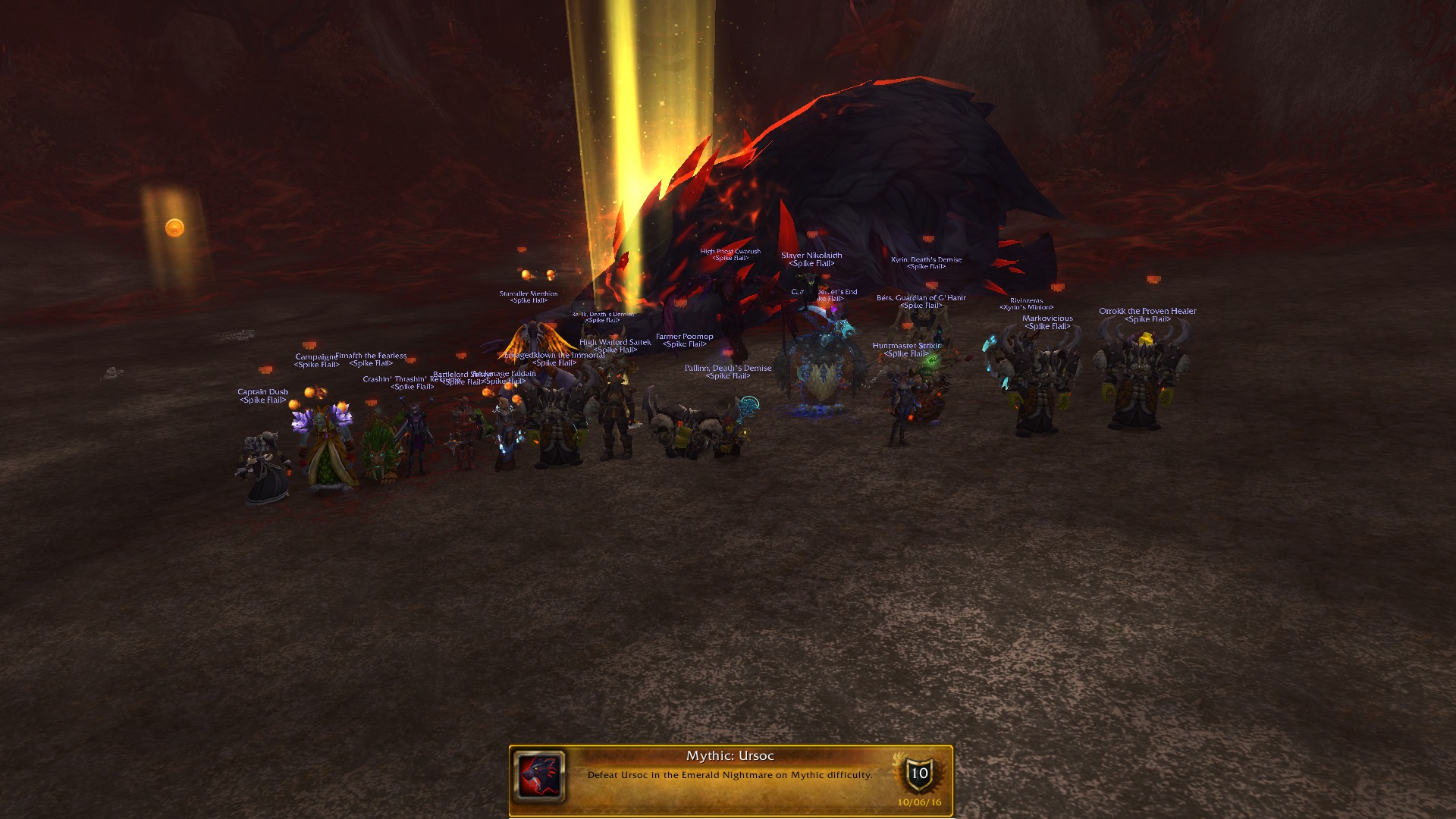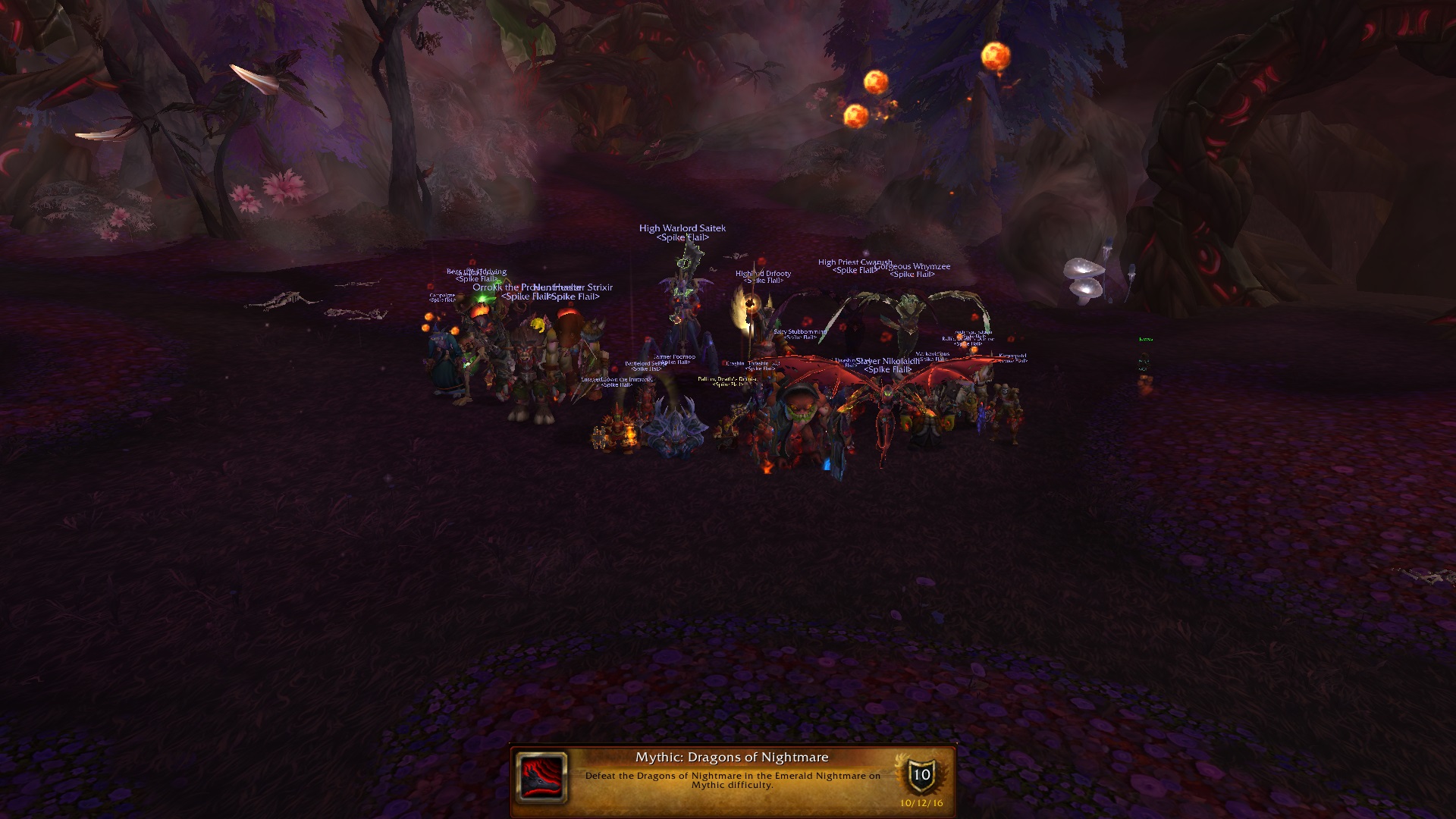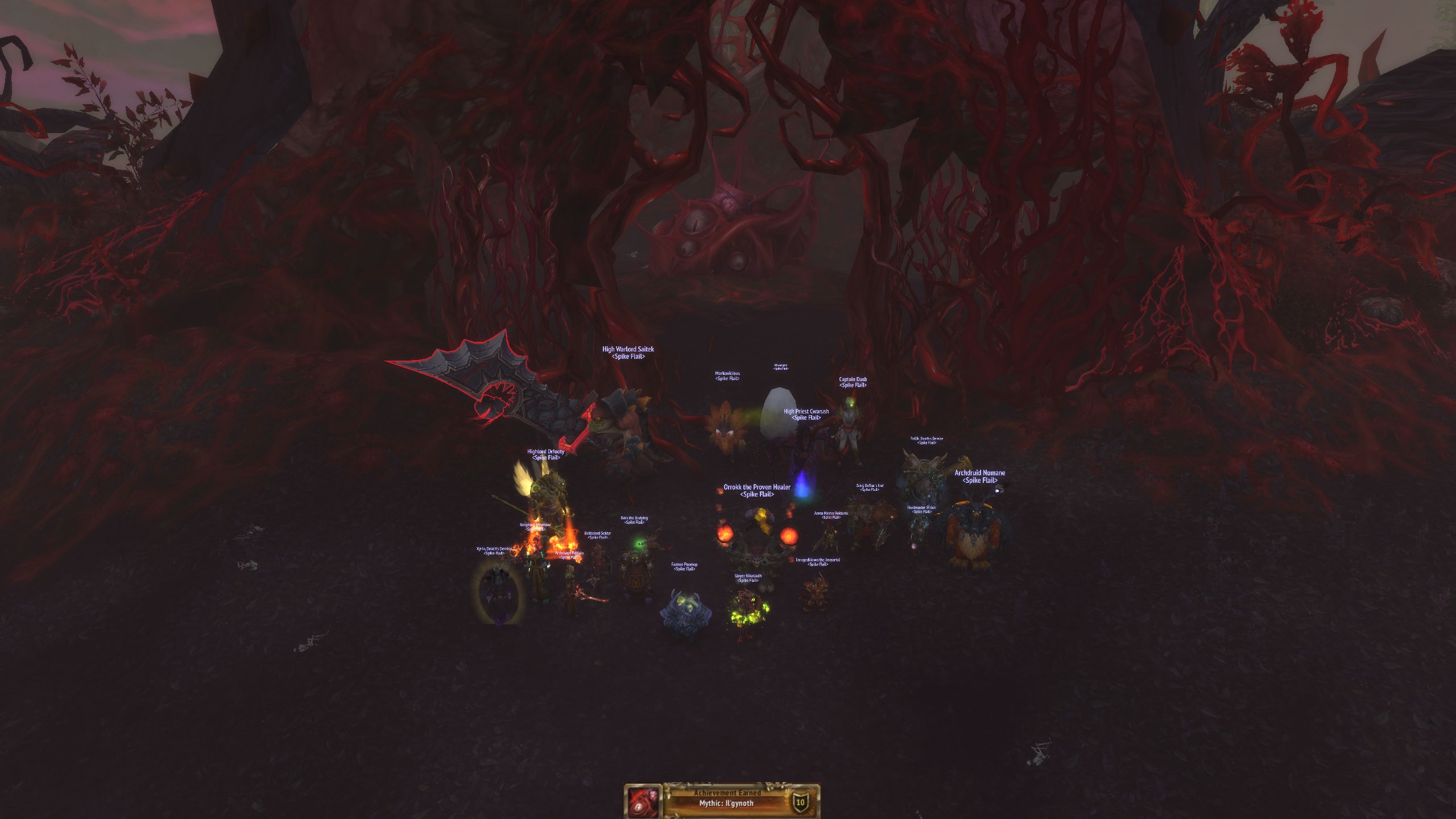 Cenarius and Xavius before Blizzcon please!
Views: 3552 • Comments: 1 • Write comments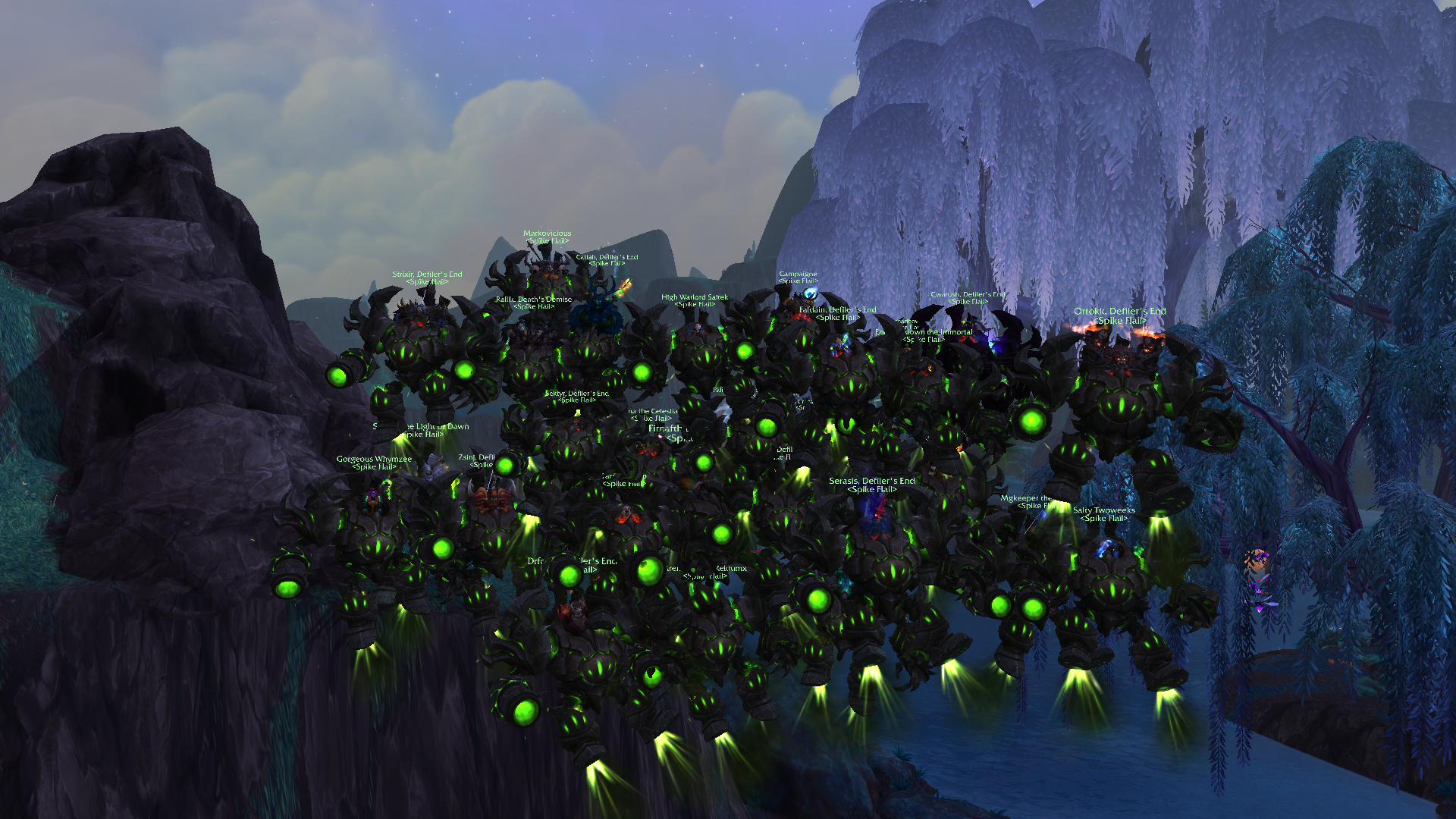 In Feb of 2012, the last remnants of the ragtag group we had assembled over the years defeated Madness of Deathwing... and said goodbye to hardcore WoW raiding.
In December of 2014, the itch had returned, and ~12 people decided to see what we could do in Warlords of Draenor. We had no real plan or vision to become an elite raiding guild again, we just wanted to kill some bosses. We grabbed some friends, and finally got enough people to do Mythic Highmaul late in its lifespan - only killing 3 bosses on Mythic. But the drive and competitive fire was back.
In December of 2015, after months of roster churn, recruitment, and pushing ourselves to be better - we killed Archimonde US#118. Ironically, the same rank we left Cataclysm with.
COINCIDENCE????????????????????????
In August of 2016, we find ourselves in a situation we've never been in before. We stand at the precipice of a new expansion with a roster that is ready and willing to do what it takes to compete. Our roster is healthy and plentiful, as opposed to scrapping together friends who want to play with us. The past 8 months have been a quiet reprieve from the pace that is Mythic progression, a calm before the storm. That storm is brewing again on the horizon, and we're ready.
Old friends and new, thank you for helping us rebuild so successfully in Warlords of Draenor. I'll never forget the growth and development our guild went through these 18 months, and couldn't be prouder of what we've become and where we stand going into Legion. I look forward to more laughs, tears, and screams in the coming months as we find stupid ways to wipe on things we shouldn't - and amaze ourselves with what we can do when we focus and work together. Legion is going to be a fun one, and we couldn't be going into it with a better group of players.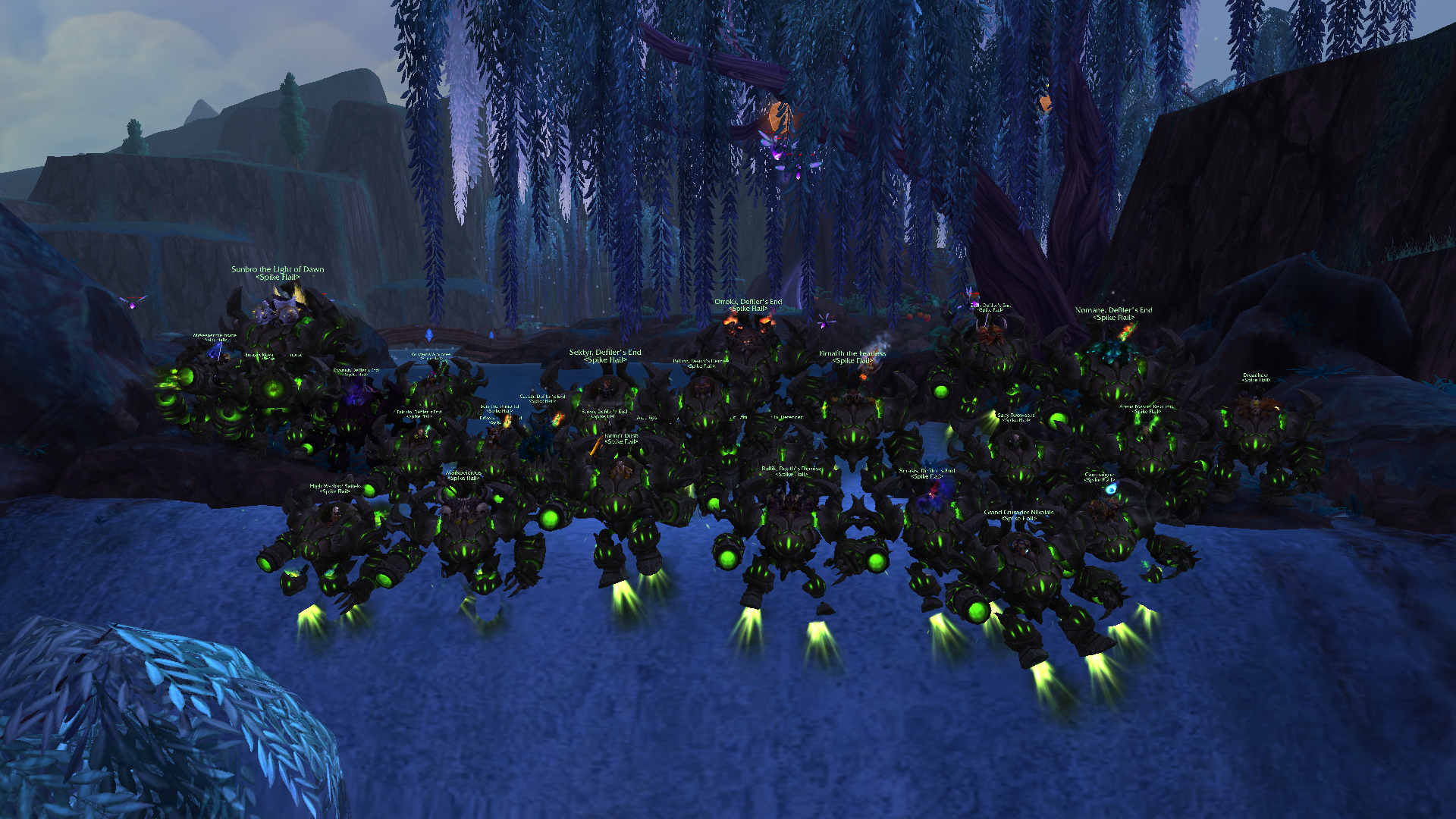 I'll see you on the other side of the war.
Views: 10446 • Comments: 23 • Write comments
Couldn't have drawn this one up to be more dramatic if you tried
Final raid night of one of our core DPSers before a schedule change?

Check



Scheduled raid time ends so very close to a kill?

Check



Last pull of the night after extending 30 minutes?

Duh



Kill the boss with literally one second left before Infernals wipe us?

You know it.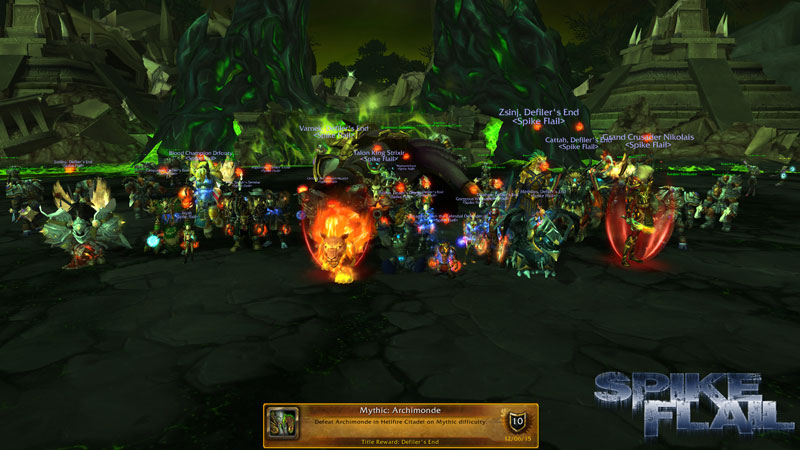 Raid Log
Kill Video - Disc Priest PoV:




Kill Video - Guardian Druid PoV
A dramatic end to a dramatic expansion for our raiding team. This entire expansion was one of growth and development for our team. We came back to the game as a handful of buddies with a desire to kill some bosses. We admittedly were quite shit to start the expansion, as we struggled to rekindle the organization, discipline, and structure that we enjoyed in our hayday years ago. HM/BRF saw us go through the growing pains of learning to raid at a competitive level again, while reshaping our roster to add more talent as we could.
As disappointing as BRF ended for us, something clicked for us HFC. Maybe it was the pain and sadness we felt not getting BH down before the patch. Maybe it was us getting our raiding legs back. More than likely it was a continued push to recruit new talent to surround our existing core, some who dropped out as the months moved on. But by the end of this year 2015 and our progression in Warlords of Draenor, I look at our guild and see the level coordination, structure, and accomplishments that we pushed ourselves this whole expansion to be at. Our progression timeline is one I take pride in: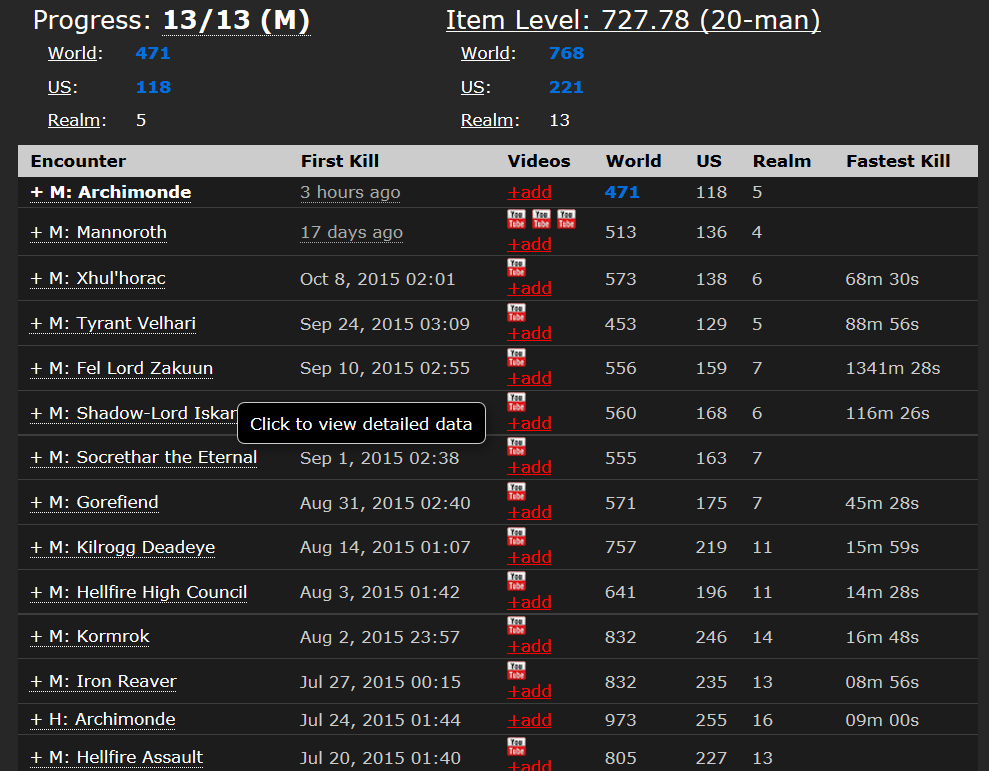 Certainly nothing there is a world-beater, and still not in the top 25 US like we were in WotLK, but what makes me proud is the jumps we made from boss to boss within this tier. We came into HFC as a 9/10 Mythic guild, and our first kills were in the US ~250ish range. Inside these past few months, we've improved our performance to the point where we doubled our progression and ended within a the top 120 US. Within that is 3 jumps - one on Gorefiend, one on Tyrant/Xhul, and the final one on Archi.
At the end of the day, Guild rankings mean very little. But why this matters to me is it shows we consistently improved this tier - each new boss we challenged ourselves to improve and be better than the last, and by in large we succeeded. We're not perfect, we're not the best players in the world, but we've come together and found a way to make ourselves every night. As a GM that's really all you can ask for, and I'm damn proud of the strides we made this tier.
I look forward to farming some mounts and taking it a bit easier the next few weeks with teh great group of individuals we've amassed in Spike Flail these past few months, both old and news. I tip my hat to you guys and thank you for the dedication and effort you put in every night to reach our goals. We have a lot of time off before Legion, but unlike the last expansion launch, I'm confident in the infrastructure and roster we have in place to immediately begin challenging ourselves to progress even further in Legion. Thank you again, now let's get some mounts.

Love (nohomo),
-Professor Eric Paylin the 3rd
Views: 18614 • Comments: 11 • Write comments
---
In total there are 26 users online :: 1 registered, 0 hidden and 25 guests

Registered users: Google [Bot]