Lots of shit died and Palin is too lazy/busy to make proper updates. I suck, sorry fam.



Nighthold came out and fun was had. The first boss was a pushover and we forgot to take a SS. Oops. Here's a screenshot of us clearing trash while I make funny poses: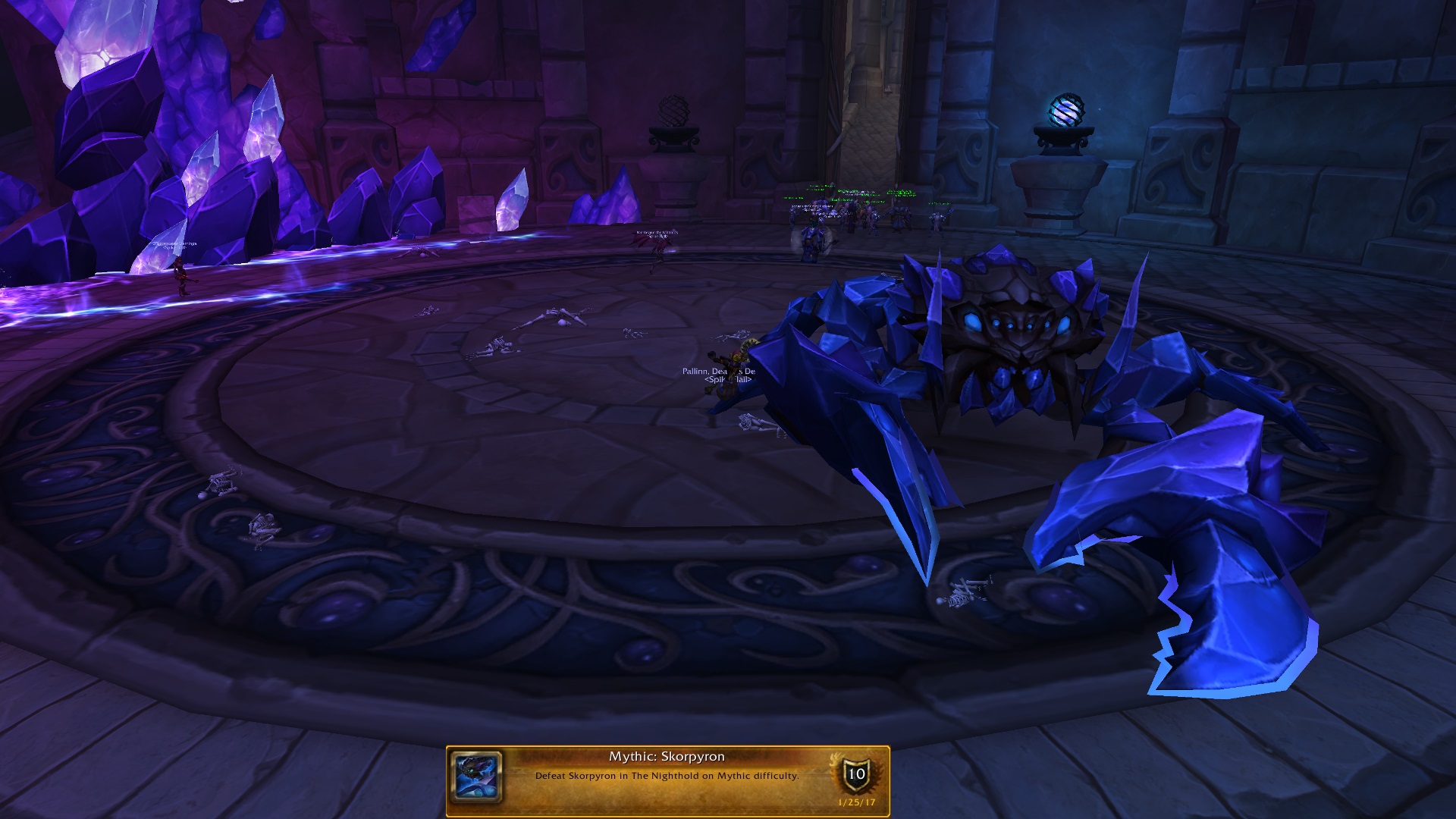 Chrono proved a bit more challenging than we thought, but ultimately proved to be a fun encounter after revising our strategy a bit: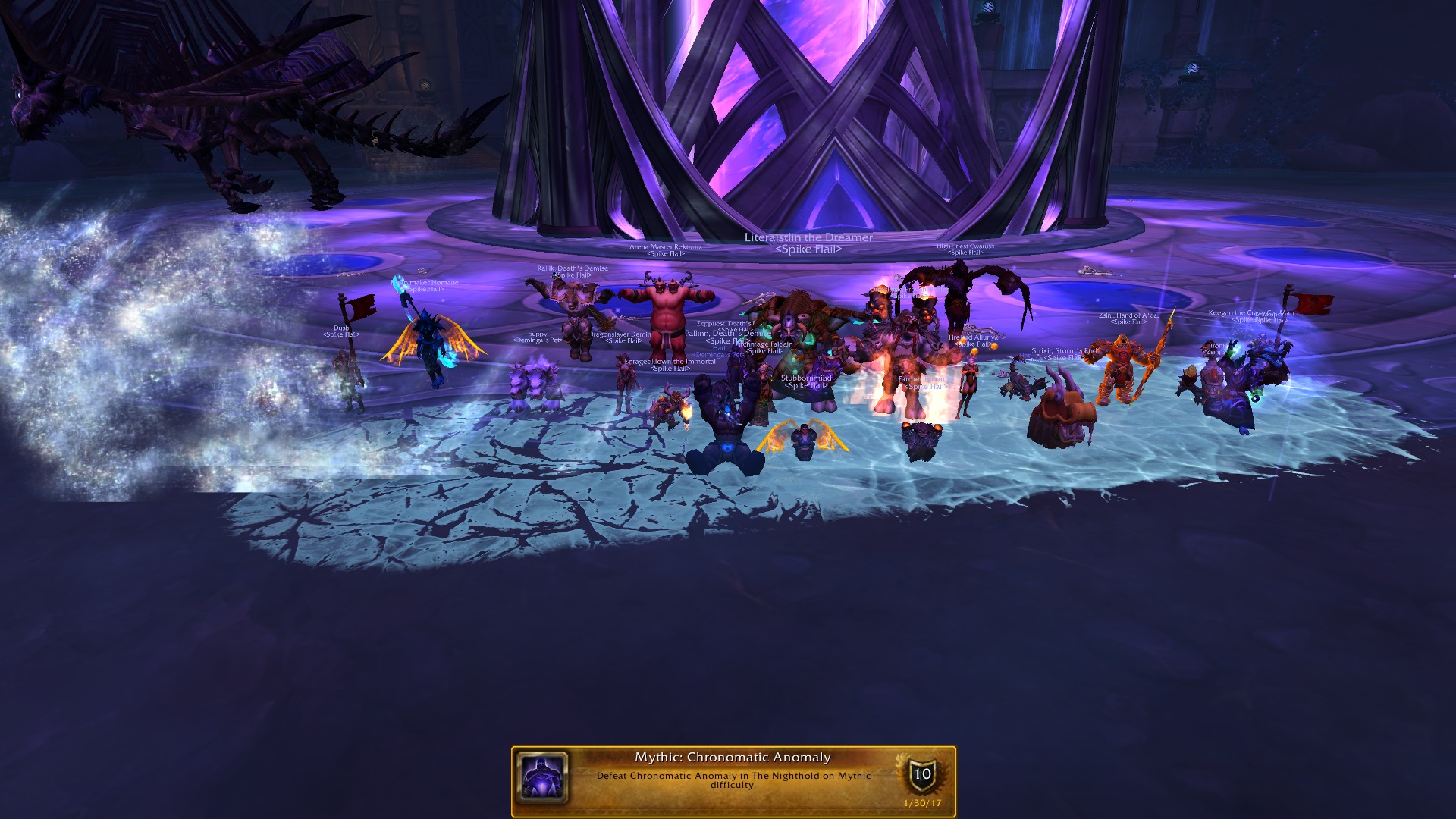 Trilliax made us fat: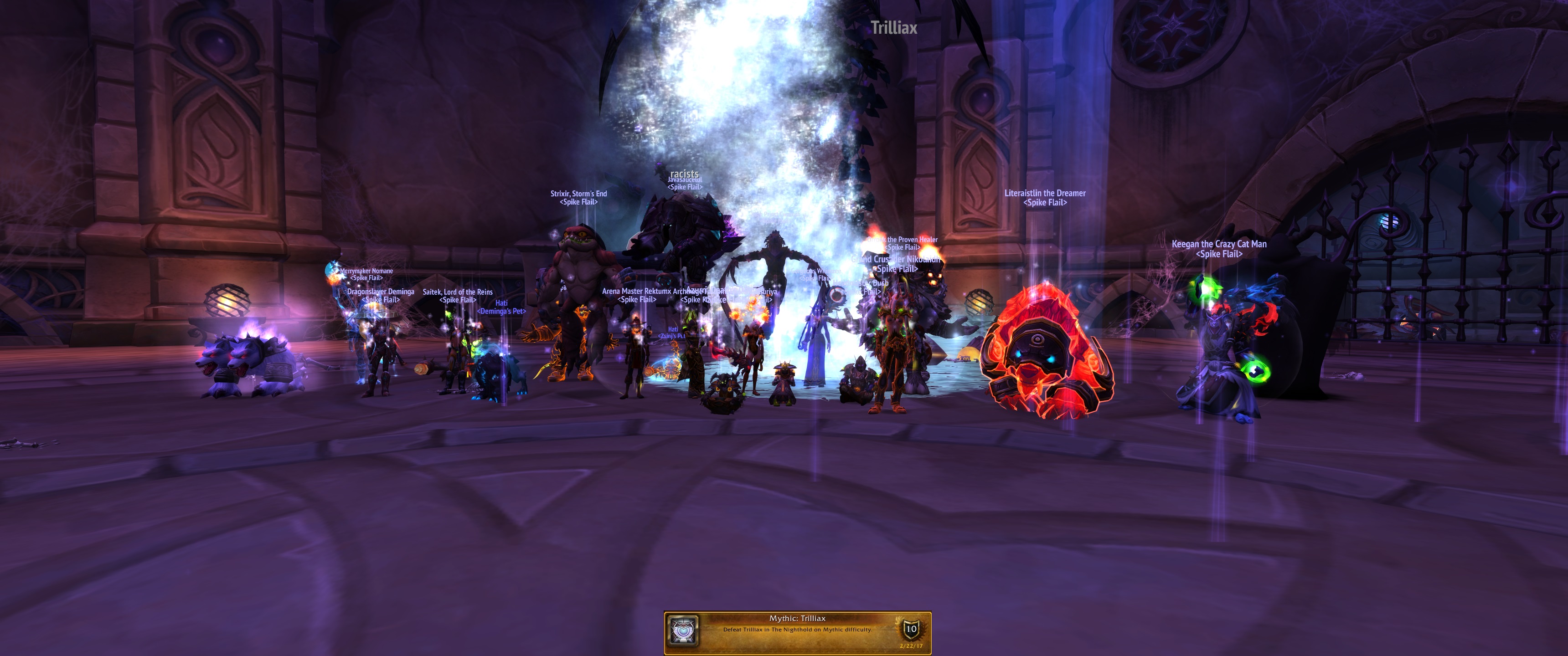 From there we decided to take care of some unfinished business in Trials of Valor. We had already put a lot of nights into Helya progression prior to Nighthold's release, and didn't want that time to go unrewarded. We knew we only needed 1 solid night of P3 learning to finish her off - and only 7 pulls later we were finally rewarded.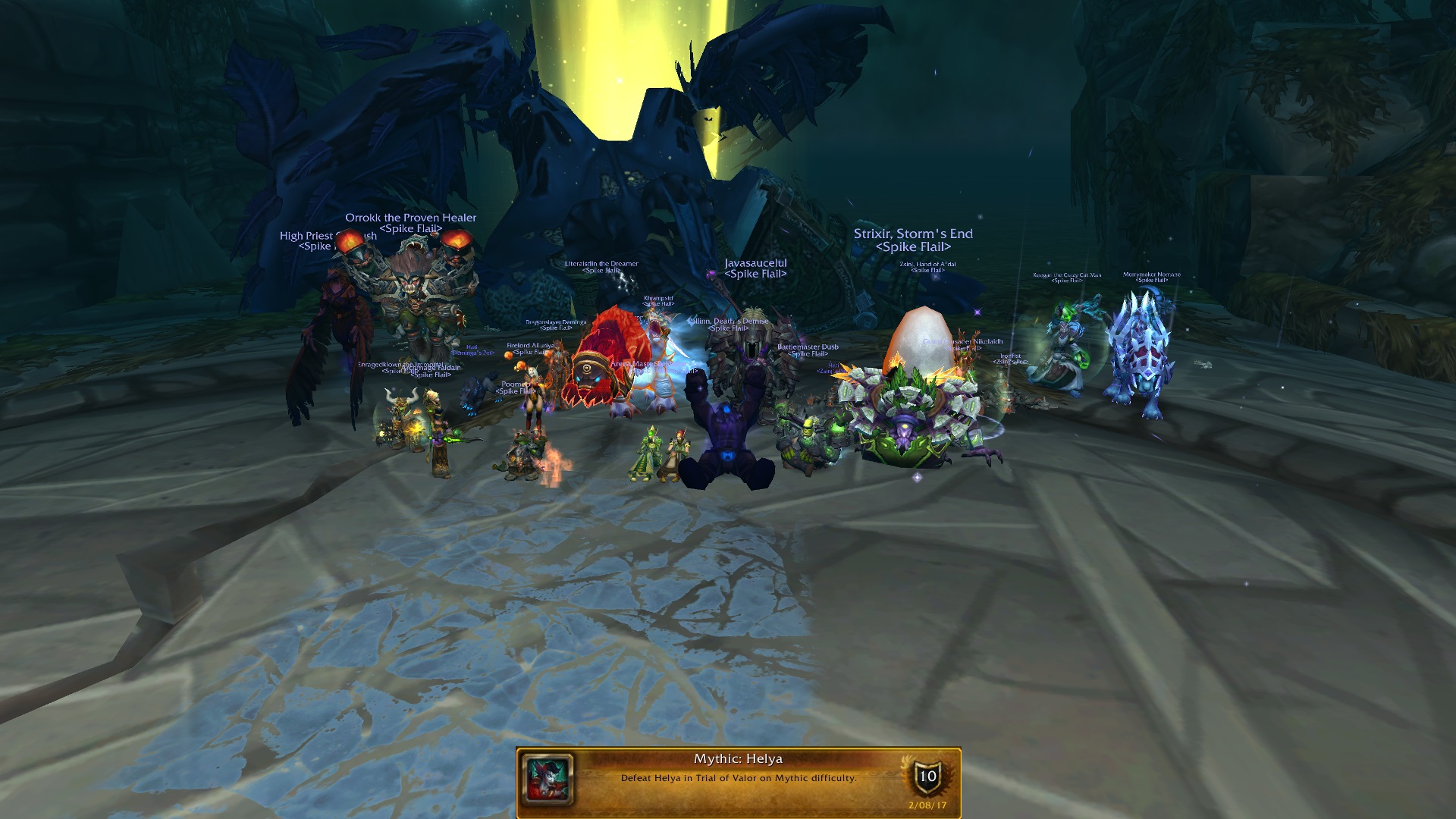 (Thanks to Varn for compiling the PoVs!)



The middle 4 bosses of Nighthold are much much more difficult than the first 3, that is no secret anymore. Krosus proved another challenge that required perfect play and some DPS optimization to overcome. Our first kill almost technically wasn't a kill as we died the same time it did, but hey we got loot! And the GMs were so kind as to give us our achevios retroactively.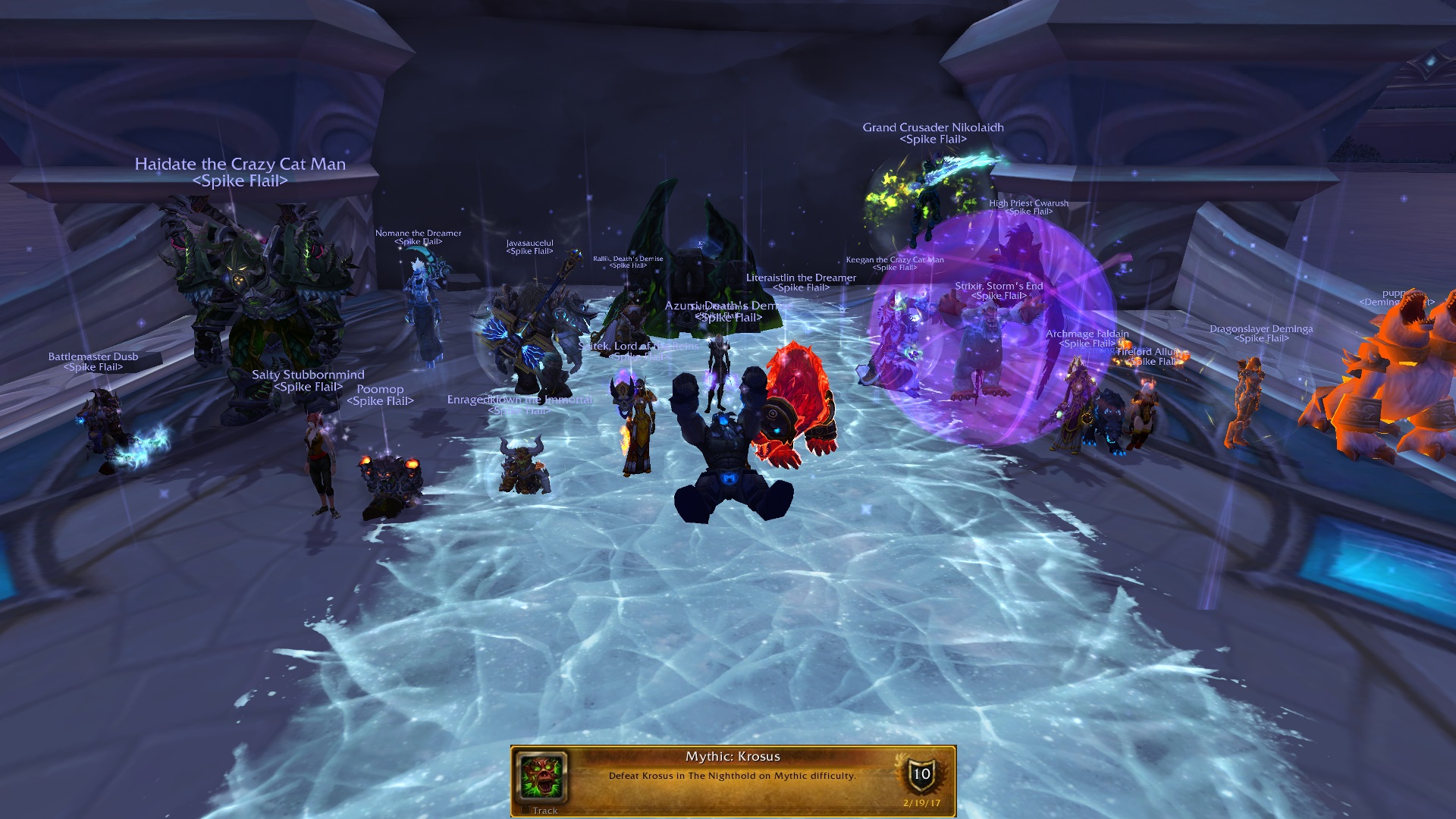 Spell and Botanist SOON™!