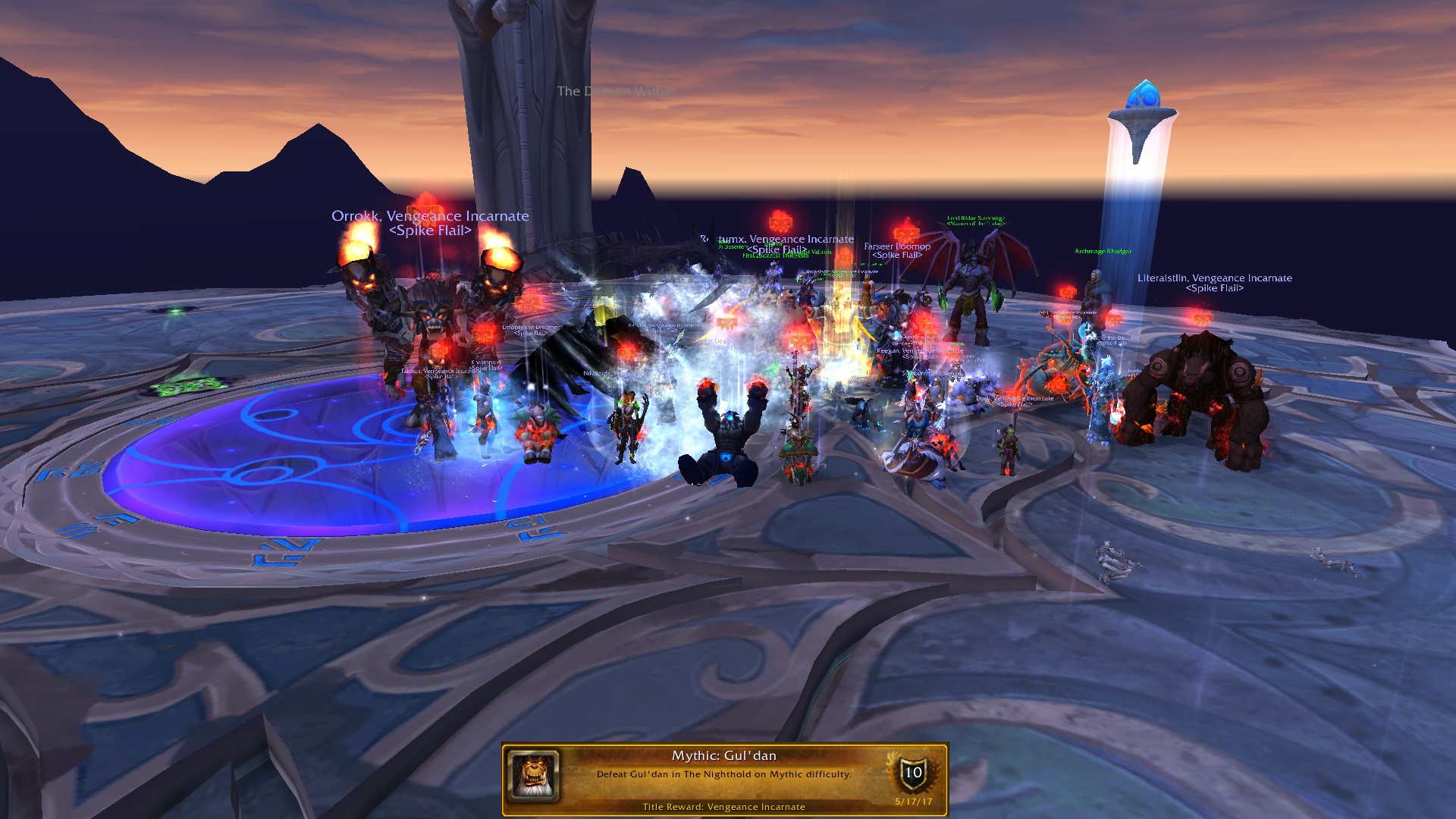 With some downtime we went back and were able to obtain a nice parting gift from this tier Tier for most of our Raiders... Sorry Faldain/Zsinj/Khramps/Varn/Whimzee! Next week for sure






Nighthold saw us face new challenges and many unique and interesting encounters. We lost a lot of great friends due to burnout this tier, but welcomed many new ones who we're excited to raise the bar with in ToS. While we didn't quite meet our goals this tier, we eagerly anticipate jumping headfirst into Tomb, raising our game and challenging ourselves to be stronger and more efficient in the next round of progression.



Cheers to a great first tier of Legion and more to come in the next few months. Thanks for all your time and effort you put in every day and night to bring us closer to achieving our goals. Love you all!